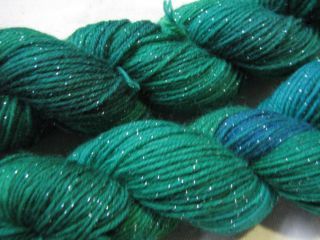 Hello and wow -- the month of April just flew by. It's nothing but work from here to way into Spring for me at SIOz central.
For a start, the next public outing (besides the normal Sunday Port Adelaide Fishermen's Wharf Markets) is:
Saturday, May 26th at the Handknitters Guild SA Bi-Annual Exhibition, at the Unley Citizen's Centre, Arthur Street, Unley, just opposite the shopping mall (plenty of parking in there).
I'll be there with new lots of sock yarn, lace yarns, and a variety of fibres and types to inspire Winter knitting and beyond.
For the best updates, join the Stranded In Oz group on
Ravelry
to keep up with the latest details. The more the merrier!
For May and June, check out the sneak peek at the next Stranded In Oz Contest Prize. Details will be posted on
Ravelry
and
the shop blog
in a few days.
A Rivuletto knitter's kit
Planet Organic Tea, from
Think Global Clothing and Giftware
100gm of alpaca/silk lace from Glenora Weaving (original yarn used)
HiyaHiya SHARP
needle to make your shawl
The kit also includes a copy of the pattern, which is in
Yarn Magazine, Issue 25
.